U 3 12 5') * slickery has quit (User has been banned from HackThisSite (Attempting to use a SpyBot)) * cen has quit (User has. After WEP was dated, they have made WPA (Wi-Fi Protected Access) which had to flaws and recently it was hacked too, so developers have to find WPA2. Her kan folk poste online crack omtale, har bruk for crack wpa keys, noen varier på pris/ordlister.
Hack wifi password using Wireless Password Recovery, 65 Great choice of online wordlists for dictionary attacks (near 2 GB). There is an unknown connection issue between Cloudflare and the origin web server. As a result, the web page can not be displayed. Please try again in a few minutes. There is an issue between Cloudflare's cache and your origin web server. Cloudflare monitors for these errors and automatically investigates the cause. To help support the investigation, you can pull the corresponding error log from your web server and submit it our support team.
Please include the Ray ID (which is at the bottom of this error page). Этот APK безопасно загрузить с этого зеркала. Это оригинальное приложение файл и свободным от любого вируса. Взломщик для WiFi через WPS WPA и создает иллюзию, что он может взломать, обеспеченных беспроводных сетей, защищенных AES, WPA2 шифрованием WPA или. Это на самом деле не вредит или разрушает в беспроводных сетях. Беспроводной технологии WPS взломщик WPA для шутки это приложение взлома WiFi для удовольствия. Вы можете сделать весело провести время с друзьями, парнем/девушкой и семьей.
Сделайте ваши друзья обмануть, что вы хакер и собирается взломать WiFi. Это приложение покажет вам все доступные WiFi сети и нажмите на нее, реальный, как обработка начнется и в конце пароля будет показано. А Вы можете видеть пароль на экран, дайте Вашему другу пароль и весело провести время! Примечание: взломщик для WiFi через WPS WPA является только шалость и удовольствие. WiFi WPS WPA Cracker Prank APK 2. Позволяет приложениям получать доступ к информации о Wi-Fi сетей.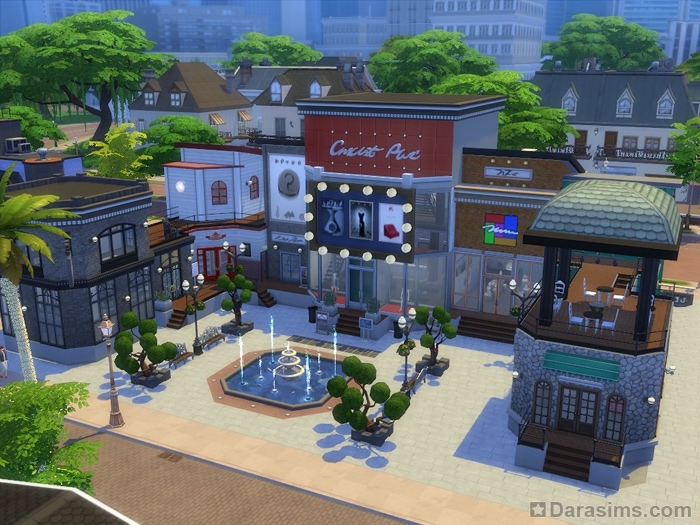 Позволяет приложениям изменять Wi-Fi состояние подключения. Позволяет приложениям открывать сетевые сокеты.
Приложение использует Глобальная система мобильной связи (GSM) системы радио телефонной связи. Мод это аббревиатура от модификации слова, это изменение или расширение программы игры. Некоторые разработчики будут модифицировать оригинальный APP в игровой части набора данных, как персонажи одежды, внешний вид, звук, оружие, инструменты, карты и т. И даже написать новую историю задачи, так что модифицированная игра, чтобы произвести значительные изменения, чтобы улучшить игру и сопротивление играть.
Эта игра, кажется, безвыходная ситуация будет достигнуто за счет мощной силы мод, получил избранного пользователя. Найти меню "безопасность" в настройках Вашего смартфона и выберите "управление устройством". Поставить галочку напротив "неизвестные источники". Это как разрешить устанавливать приложения не только из Play Маркет. Apk файл с нашего сайта и перенести его на SD карту вашего устройства. Найти этот файл через менеджер файлов вашего телефона/планшета и нажмите на него.
В новом окне нажмите кнопку "установить" и следуйте рекомендациям приложения. Некоторые приложения может потребоваться доступ к функциям смартфона, как подключение к интернету или доступ к вашей странице facebook, если приложение имеет дело с ними правильно работать. Большинство приложений требуют кэш, кроме простой установки.
WiFi WPS WPA Cracker Prank APK
Кэш-это дополнительный файл обновления, который обычно идет с. Apk файл имеет важное значение для функции приложения. Размер кэша может достигать нескольких ГБ, особенно в случае если вы устанавливаете игру. Если приложение, которое вы собираетесь установить требует кэш, вы должны распаковать в папку с файлом. Obb в директорию SD / Android / OBB. Если вы пытаетесь установить игру от компании Gameloft, каталог будет SD / Gameloft / игры /. Если вы распакованы кэш в неправильную директорию, приложение будет работать, но потребует для загрузки дополнительных файлов. ФЖДА используется для продажи некоторых Android-приложений онлайн в интернет-магазине Google.
Разработчики создают файлы ФЖДА, чтобы содержать и объединять большие активы, используя инструменты JOBB в Android SDK. Они хранят данные, которые не хранятся в основной пакет приложений плюс зашифрованном формате, в том числе графических и мультимедийных файлов. Они могут использовать Google Play Developer Console APK файл для загрузки. Кто скачал пользователь приложения получит два файла APK и включают в себя расширения файлов APK для других файлов активов ÖBB. OBB: файл просто пакеты данных игры, некоторые OBB файлы сжаты в формат RAR сжатых файлов.
WIFI WPA(2) Password Recover
Использование пакетов данных влияет на ход игры. Вам нужно сохранить файл в соответствии с местом, где хранится подсказка.
Hacking a WiFi Network which is encrypted with high-level Algorithms is difficult sometimes which needs a PC or High-Level Devices to run advanced algorithms. But this issue will no more make any problem because this time we have developed a which works online and hack any WiFi Network in just few seconds without downloading and using any tool, application or software. Online WiFi Password Hacker runs on Online Servers which works more faster and in a better way.
This online password hacker tool allows you to hack multiple WiFi Networks which are encrypted with WEP, WPA and WPA 2 security. If you want to learn how to hack wifi password online, then read below. Let's know the difference between WEP, WPA and WPA 2 Security. There were lot's of WiFi Security Level Protocols Launched between these years with different algorithms but the most popular and used Security Level Protocols for WEP, WPA and WPA 2. Let's know a little Introduction before moving to the tool.
Wired Equivalent Privacy (WEP) is the most widely used Wi-Fi security algorithm in the world.
This is a function of age, backward compatibility, and the fact that it appears first in the encryption type selection menus in many router control panels. Wi-Fi Protected Access was the Wi-Fi Alliance's direct response and replacement to the increasingly apparent vulnerabilities of the WEP standard.
It was formally adopted in 2003, a year before WEP was officially retired. The most common WPA configuration is WPA-PSK (Pre-Shared Key). The keys used by WPA are 256-bit, a significant increase over the 64-bit and 128-bit keys used in the WEP system. WPA has, as of 2006, been officially superseded by WPA2. One of the most significant changes between WPA and WPA2 was the mandatory use of AES algorithms and the introduction of CCMP (Counter Cipher Mode with Block Chaining Message Authentication Code Protocol) as a replacement for TKIP (still preserved in WPA2 as a fallback system and for interoperability with WPA).
So this is the simple yet most powerful difference between all three WiFi Security Levels. Most of the methods we use to help you hack Wifi passwords are based on methods we have developed for our own professional use. In addition, any software we have included in our tool set is all based on open source, so we don't lose anything by making these this service available for free. Online WiFi Password Hacker tool allows you to hack any WiFi Network from Any Device.
Whether you are using Online WiFi Password Hacker for PC, Online WiFi Password Hacker for iPhone, Online WiFi Password Hacker for Mac or Online WiFi Password Hacker of Tablet. This Application software supports all the devices. Hacking A WiFi Password is this is very easy.
You just have to follow the steps which are given below and you are ready to go. First of all Put the Network Name which you want to hack. Put your city location. There are 4 servers to provide better service, select any one. Now Select If you want to use proxy or not. Select VPN option for "Yes" or "No". Wait for two-three minutes and let the Online WiFi Password Hacker do it's job. You got your Password. Put the Details in the Below Online WiFi Password Hacker Tool. Is one of the most popular tool to hack any WiFi Network which is encrypted with high-security protocols. This uses more than 3 Servers to work more efficiently and hacks into any WiFi Network in maximum five minutes.
So what are you waiting for? Use this tool and share it with your friends on facebook, Whatsapp, Twitter and other social media platforms.
Online, An Automated Online Password Recovery system. From Microsoft Office Documents (Excel, Word, etc with versions 2003-2016) to Wireless WPA(2) keys. Last year, I wrote an article covering popular wireless hacking tools to crack or recover password of wireless network.
Почему так случилось
We added 13 tools in that article which were popular and work great. Now I am updating that post to add few more in that list. I will not explain about wireless security and WPA/WEP. You can read the to learn about them. In this post, I am updating the existing list to add few more powerful tools. I am adding seven new tools in the existing list to give you a single list of the most used wireless cracking tools.
Online WiFi Password Hacker
Aircrack is the most popular and widely-known wireless password cracking tool. WEP and WPA-PSK keys cracking tool around the globe. It first captures packets of the network and then try to recover password of the network by analyzing packets. It also implements standard FMS attacks with some optimizations to recover or crack password of the network. Optimizations include KoreK attacks and PTW attack to make the attack much faster than other WEP password cracking tools.
This tool is powerful and used most widely across the world. This is the reason I am adding it at the top of the list. If you find this tool hard to use, you can try the available online tutorials. Company behind this tool also offers online tutorial to let you learn by yourself. AirSnort is another popular wireless LAN password cracking tool. It can crack WEP keys of Wi-Fi802. This tool basically operates by passively monitoring transmissions and then computing the encryption key when enough packets have been gathered.
This tool is freely available for Linux and Windows platform. The tool has not been updated for around three years, but it seems that company behind this tool is now interested in further development. This tool is also directly involved in WEP cracking and hence used widely. A/b/g/n layer 2 wireless network sniffer and intrusion detection system. This tool is basically used in Wi-Fi troubleshooting. It works fine with any Wi-Fi card supporting rfmon mode. It is available for Windows, Linux, OS X and BSD platforms. This tool passively collects packets to identify standard network and also detects the hidden networks.
Built on a client server modular architecture, this tool can sniff 802. It is an open source tool and supports recent faster wireless standards. Ethical Hacking Training – Resources (InfoSec) 4. Cain & Able is another popular tool used for cracking wireless network passwords.